Air Hydraulic Riveter
Pneumatic Hydraulic Riveters
Air Hydraulic Riveter is the world's most advanced riveting tools. Pneumatic Hydraulic Riveter compressed air as the driving force, through the cylinder in series to achieve the purpose of pulling the rivets, with riveting convenience, riveting fast, hand-held light weight, no oil loss and so on. Its wide range of uses, is an essential tool for the manufacture of cash industry, mainly for aluminum, iron, stainless steel plate riveting. Stainless steel / alloy steel pull nail mouth. Mainly pneumatic pull nail gun pull nail speed. Hydraulic structure, pull the nail force. Pneumatic Hydraulic Riveter is widely used in decoration, automobile manufacturing and modification, containers, electrical appliances, household appliances, instruments, bags and machinery manufacturing industries.
GISON Machinery Co.,Ltd. specializes in Manufacture, Supply and Export Air Hydraulic Riveter, Air Hydraulic Riveters (Pneumatic Hydraulic Riveter), with a factory in Taiwan for more than 48 years. All our Air Tools are made in TAIWAN. It has always been our focus to manufacture the finest Air Tools / Pneumatic Tools and to deliver them on time with attentive after-sales service. Looking for pneumatic tool distributors and agents in various regions and Air Tools OBM/ODM/OEM are welcome. If you are interested in our Air Hydraulic Riveter, Air Hydraulic Riveters, please
contact us
now.
---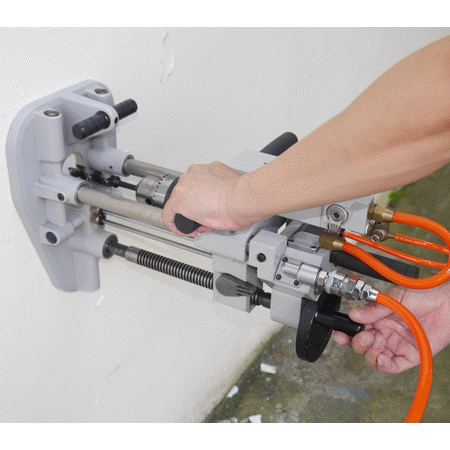 Portable Air Drilling Machine (include Vacuum Suction Fixing Base)
The novel Vacuum Suction Fixing Base of GPD-231 can quickly suction on any flat rough surface without any other auxiliary tools and drilling it. The GPD-231 Air Drilling Machine can replace the Magnetic Drilling Machine, the Magnetic Drilling Machine can be only used on iron material.
More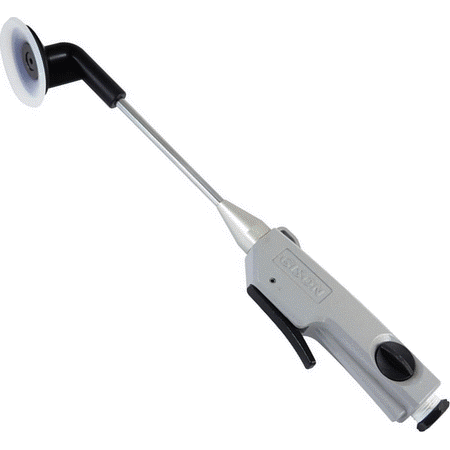 Handy Air Vacuum Suction Lifter & Air Blow Gun
The novel vacuum suction of GP-SA series can pick up & place quickly for any wet,oil and rough flat surface object. You can use this Suction Lifter to avoid labor work injuries, increased job safety.
More
47 Years Air Hydraulic Riveter Air Tool & Pneumatic Tools Manufacturer - GISON
Located in Taiwan, GISON MACHINERY CO., LTD., since 1973, is a handheld air tool and pneumatic tool manufacturer. Main product including, handheld air tools for fastening, drilling, cutting, painting, farming, gardening, automotive/vehicle repair and so forth.
At GISON, there are about 500 gauges and over 1,000 molds for any power tools' machining and manufacturing. The manufacturing process is ISO-9001:2015 certified, CE approved products and their air tools / pneumatic tools are sold worldwide to 50 countries.
GISON has been offering customers high-quality air tools/pneumatic tools, both with advanced technology and 48 years of experience, GISON ensures each customer's demands are met.
View our quality products
Air Tools
,
Pneumatic Tools
,
Air Wrench
,
Air Grinder
,
Air Sander
,
Air Polisher
,
Wet Air Stone Tools
,
Air Hammer
,
Air Drill
,
Air Screwdriver
,
Vacuum Suction Tools
and feel free to
Contact Us
.
Press Release
2020 Wet Air Tools for Stone,Marble,Granite Industry Catalog

product range comprises linear sliding track, wet air hole drilling / cutting / forming milling machine, portable air hole drilling machine, wet air grinder, wet air sander, wet air polisher,...

Read More

2018-2019 GISON New Air Tools Catalog

product range comprises portable wet air hole cutter for stone, handy air vacuum suction lifter, portable air drilling machine, air wrench, air grinder, air sander, air polisher, wet air tools...

Read More