Procedure in Production
Company Procedure in Producation of GISON Air Tools
In order to provide superior quality products to customers, Gison only cooperates with parts suppliers who have professional expertise and advanced technology in the specific field which includes: precision casting, mechanized processing, heat treatment, precision grinding, surface treatment ... etc. All the teams aim to produce quality pneumatic tools, and create new professional skills in their fields.
---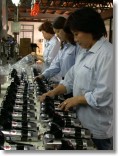 For those important parts, Gison imports Alloy directly from foreign companies and machining parts utilizing Automatic Machines in the own factory. This accomplishes requirements of precise parts and ensures the quality of product. Every part or final product is carefully protected to avoid damage during transportation and storage.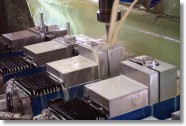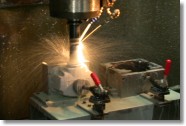 Skillful & well-trained personnel are responsible for quality check on their own working objects, thus, our products is rather stable in both quality and production capacity.
Movies

Files Download