Market Development
Company Market Development of GISON Air Tools
---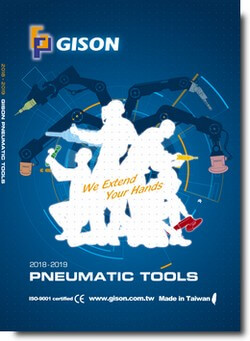 For being the symbol of Quality Assurance, Gison registered GP brand in more than 20 countries.

Gison participates international Hardware Shows every year, and advertises regularly in professional hardware magazines and internet.

Gison keeps making great efforts and creates excellent reputation all over the world. The main market lies in Europe, America, Central & South America, Australia, Africa, Middle East and Asia.

We realize that Gison will be becoming one of the top brands in the near future and reach the goal "Wherever industry goes, there are GP pneumatic tools".
With over 40 years experience in export, GISON has gained respectable reputation and our customers look to us for
● On-time & prompt delivery.
● Accept orders of mixed models with small quantities.
● Extensive production range.
● Catch the customers' technical demand for the tools due to well professional knowledge.
● Sufficient consuming parts efficiently meet Customers' demand of repairing tools.
● Serving customer world wide, GP tools have been recognized by tremendous users.
● Take into serious consideration on each customer's complain and solve it responsibly.
Movies

Files Download