5/8" Heavy Duty Reversible Air Drill (600-1000rpm)
Model: GP-26D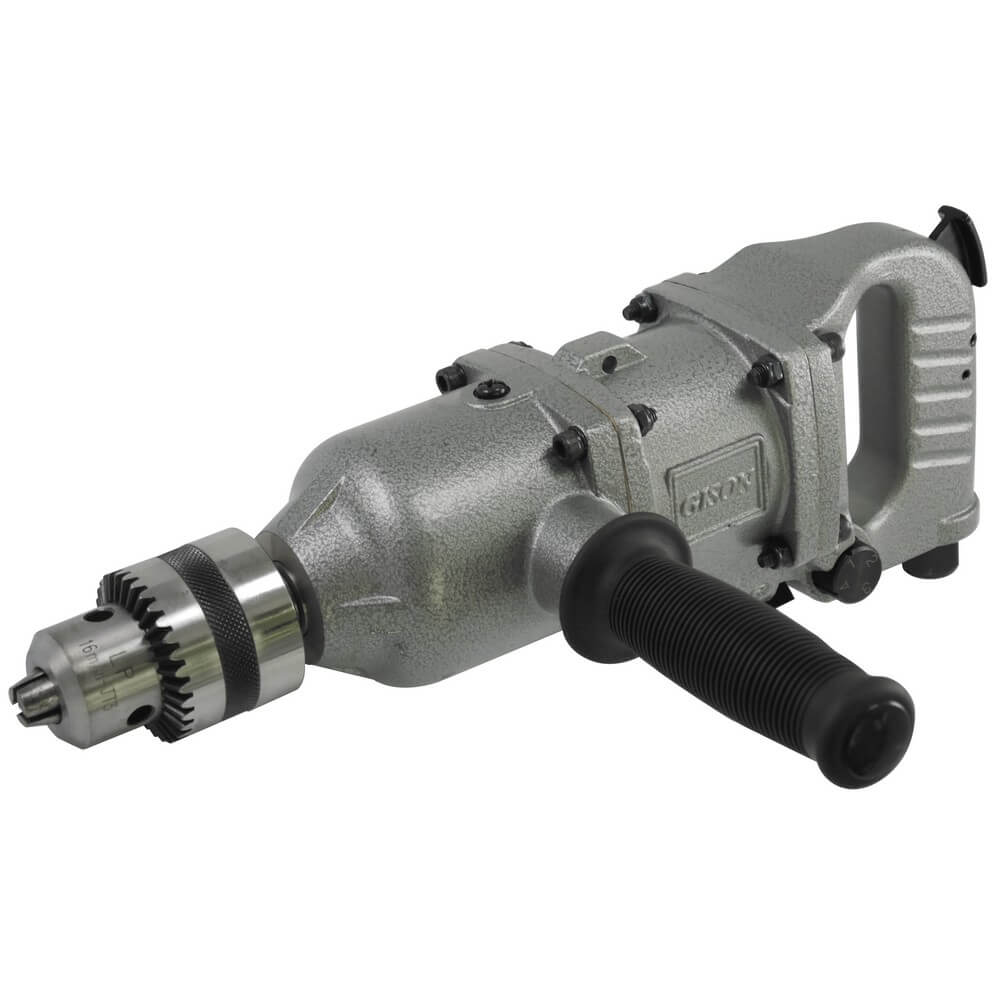 The TAIWAN GISON's GP-26D Heavy Duty Reversible Air Drill is used to drill on different materials such as wood, metal, iron, aluminum ... and so on. Its chuck size is 5/8" and the max. free speed is 600-1000 rpm.
Heavy Duty Pneumatic Reversible Drills (600-1000rpm)
Angle Head Air Drill
Specification
Gear Type
Chuck Size : 5/8" (16 mm)
Free Speed : 600~1,000 rpm
Net Weigth : 6.4 kgs
Length : 380 mm
Air Cons. : 0.80 m3/min
Air Inlet : 3/8"
Hose Size (I.D.) : 10 mm
Air Pressure : 90 psi (6.3 kg/cm2)
Packing (1 Carton): 2pcs/0.7 cu.ft/G:14kgs
* without Drill Bit
Features
*** If you need Heavy Duty Air Impact / Hammer Drill, Please contact us. Thanks ! ***
Applications
Ideal for general drilling, hole sawing,and other general purpose applications.
Air Tools Gallerys

Related Air Tools Catalogs

Files Download

---

Related Products

---

Related Catalogues

---

product range comprises portable wet air hole cutter for stone, handy air vacuum suction lifter, portable air drilling machine, air wrench, air grinder, air sander, air polisher, wet air tools for stone, air screwdriver, air drill, air hammer,air needle scaler, air hydraulic riveter, air knife, air saw, air file, air cutter, air stapler, air nailer, air fastener ... and other accessories of air tools.

---

---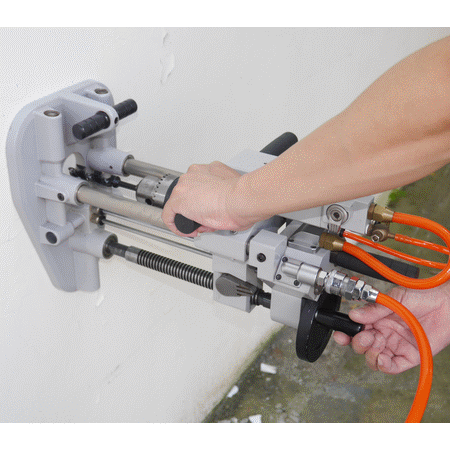 Portable Air Drilling Machine (include Vacuum Suction Fixing Base)
The novel Vacuum Suction Fixing Base of GPD-231 can quickly suction on any flat rough surface without any other auxiliary tools and drilling it. The GPD-231 Air Drilling Machine can replace the Magnetic Drilling Machine, the Magnetic Drilling Machine can be only used on iron material.
More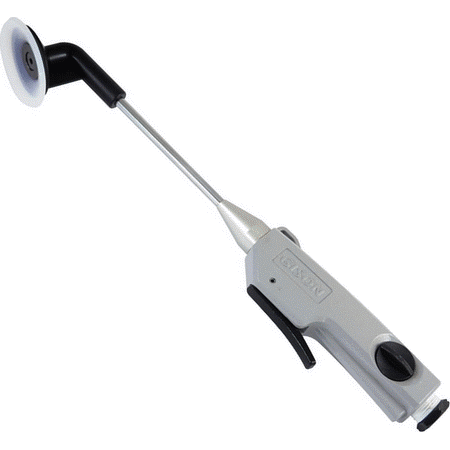 Handy Air Vacuum Suction Lifter & Air Blow Gun
The novel vacuum suction of GP-SA series can pick up & place quickly for any wet,oil and rough flat surface object. You can use this Suction Lifter to avoid labor work injuries, increased job safety.
More
GISON 5/8" Heavy Duty Reversible Air Drill (600-1000rpm) OEM/ODM Service
GISON MACHINERY CO., LTD. is Taiwan 5/8" Heavy Duty Reversible Air Drill (600-1000rpm) supplier and manufacturer with more than 47 years experence. Since 1973, in the Air Tools, Pneumatic Tools and accessory industries market, GISON has been offering our customers high quality 5/8" Heavy Duty Reversible Air Drill (600-1000rpm) production service. With both advanced technology and 47 years experience, GISON always make sure to meet each customer's demand.
GISON welcome you to view our high quality products and feel free to
Contact Us
.
Press Release
2020 Wet Air Tools for Stone,Marble,Granite Industry Catalog

product range comprises linear sliding track, wet air hole drilling / cutting / forming milling machine, portable air hole drilling machine, wet air grinder, wet air sander, wet air polisher,...

Read More

2018-2019 GISON New Air Tools Catalog

product range comprises portable wet air hole cutter for stone, handy air vacuum suction lifter, portable air drilling machine, air wrench, air grinder, air sander, air polisher, wet air tools...

Read More

[Exhibition] 2021 China Xiamen Stone Fair

Xiamen Stone Fair is a professional stone fair, with the largest number of exhibitors and biggest exhibition scale in the world. It attracts high attention of stone and other related industries,...

Read More